Maldives Wall Calendars /
15 Editions. Printed since 2006.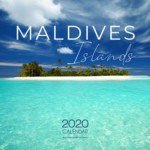 Maldives Photography Books /
3 Volumes. Printed since 2005.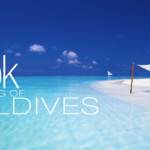 The story behind
During my first photo assignment in the Maldives in 2000, I immediately got inspired by the destination. Until today, I've kept on travelling extensively throughout the all archipelago for Hotels & Resorts photo assignments, personal projects and aerial photography.
From these wonderful journeys I have created an extensive and unique Photo collection gathered under the name "Creative Collection".
In 2005, I decided to publish these images in my first Photography Book, called Dreaming of Maldives and in 2006 a series of yearly Maldives Calendars, published each yar since then.
With the success of the first edition and the request for fresh images I published the second edition of Dreaming of Maldives in August 2008 and in May 2011, the latest and third edition.
Dreaming of Maldives photography book and calendars are exclusively available on our Dreaming of Maldives Official Website dreamingofmaldives.com at Male international airport and in various selected Hotels and Resort in Maldives.
Maldives Wall Calendars /
Maldives Photography Books /
Maldives Stock Photos