I took this aerial photo in Baa Atoll Maldives many years ago during a seaplane flight to Baa Atoll.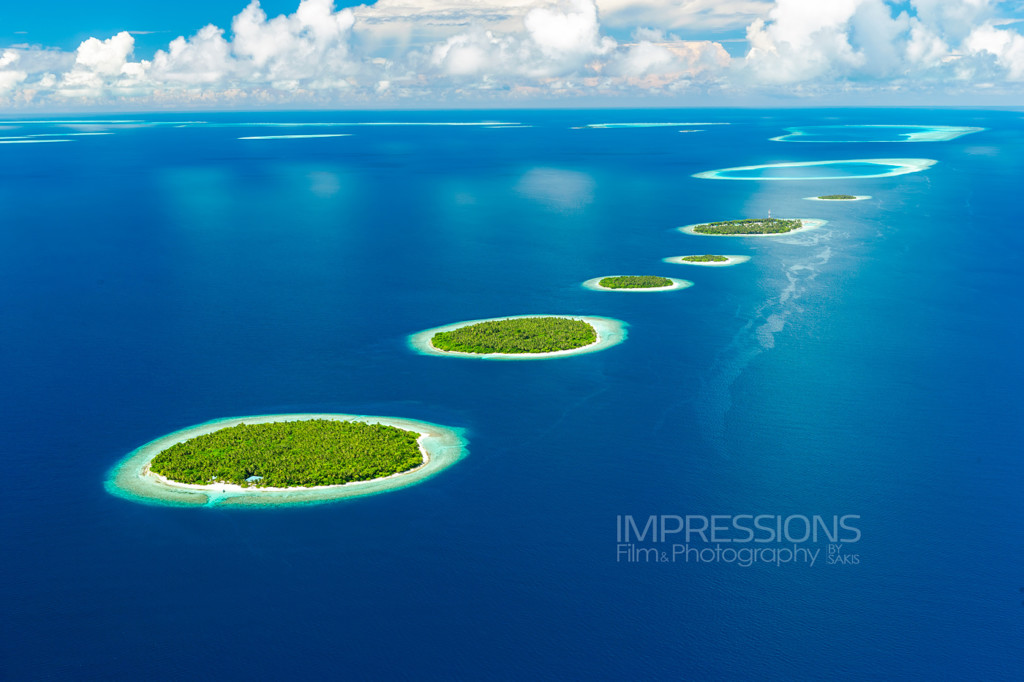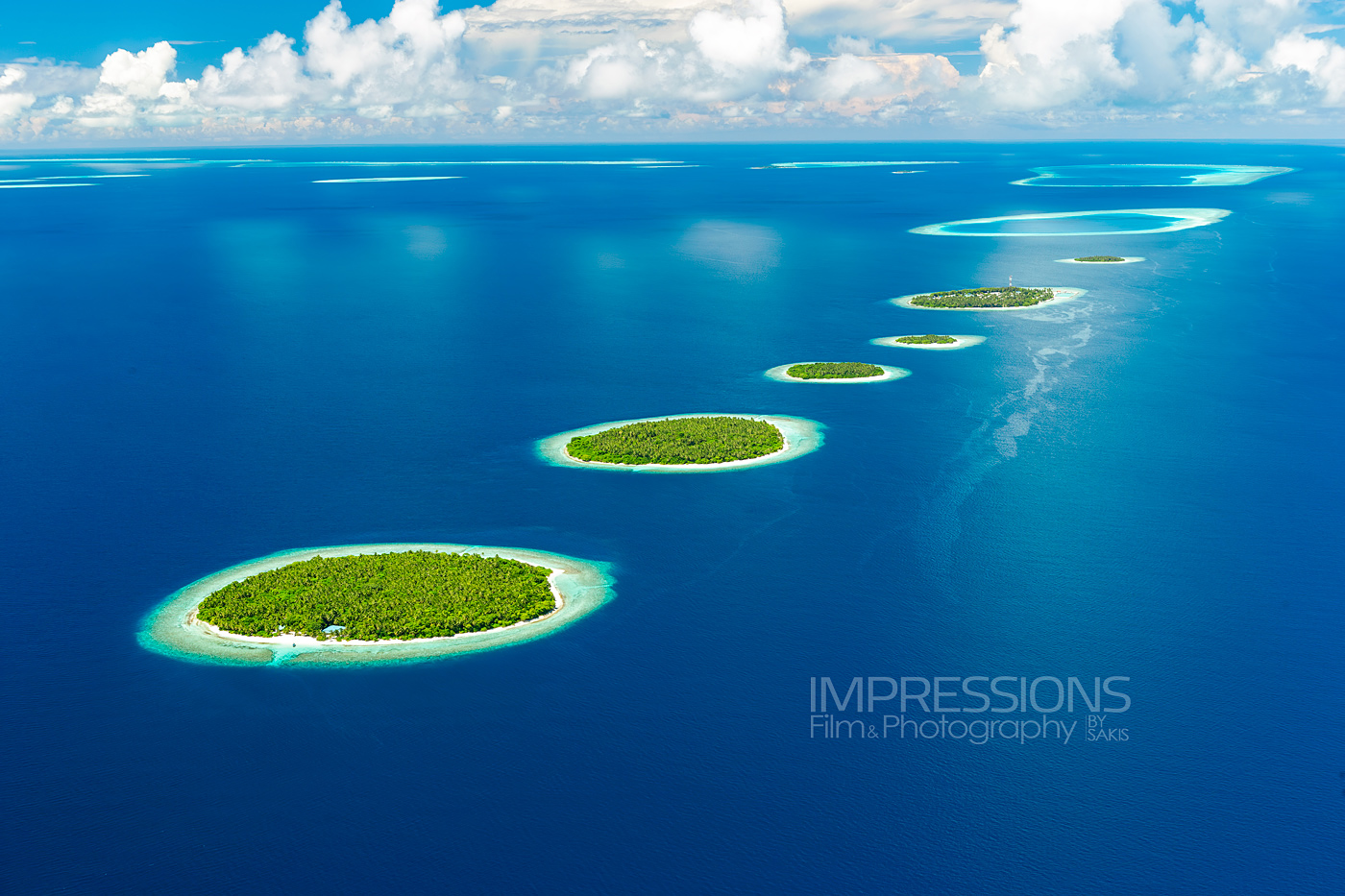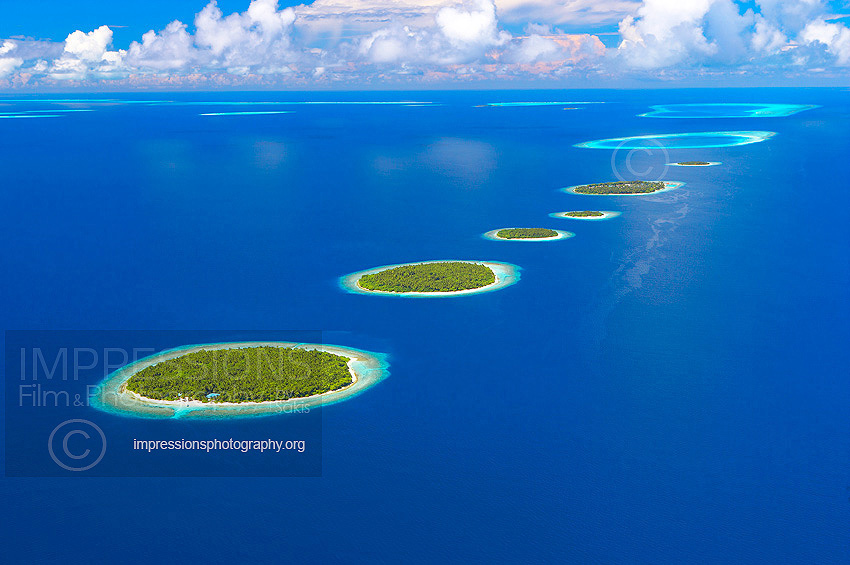 The story behind the aerial photo of Baa Atoll, Maldives.
From the thousand images that I framed and shot in the Maldives this aerial shot will always stay in my mind and heart.
I was flying on a seaplane from Male to Baa Atoll for a photo assignement.
At this perfect time of the day, with clear skies, the islands were lying like jewels right in the middle of the Indian Ocean deep blue color.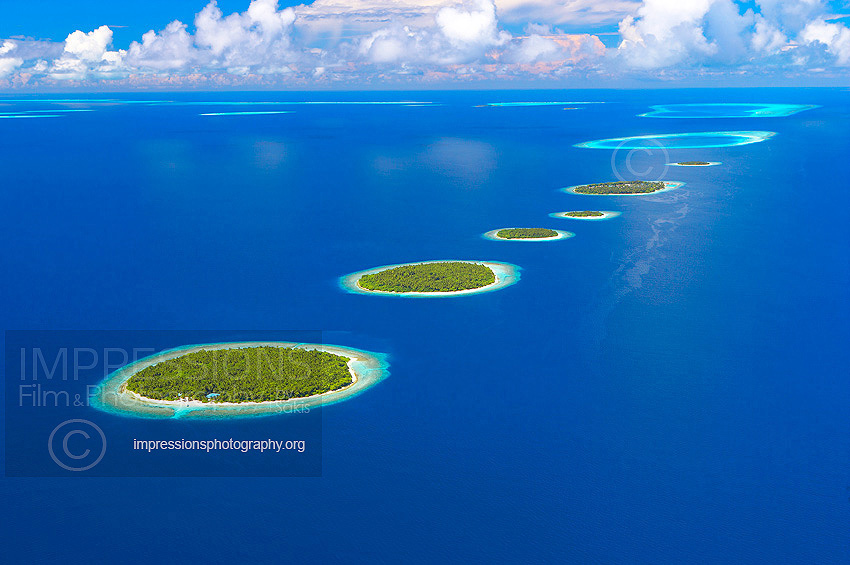 The view was extraordinary. The conditions were perfectly aligned like these islands. No foggy skies, no wind, perfect light, perfect alignment. This moment was unique.
I immediately took my camera and tried to capture this splendor the best I could, the rest is history.
This aerial photo of the Maldives is now iconic. Baa Atoll and its splendid row of islands has been published in many high end magazines around the world such as Times Magazine, Conde Nast Traveler, Geo Magazine, in the coffee table Book and international awareness project – 100 places To Remember Before They Disappear, and many more that I probably missed.
This beautiful aerial photo of the Maldives belongs to my Maldives Stock Photos and can be licensed or printed in Fine Art. Contact me for more information.
---
About Baa Atoll Maldives
Baa Atoll is now a UNESCO biosphere reserve favored by nature lovers, snorkelers, scuba divers for its world renowned dive and snorkel sites.
Baa Atoll is also home to some of the Indian Ocean's best luxury resorts such as Milaidhoo Island, Vakkaru Maldives, The Nautilus, Soneva Fushi, Four Seasons Resort Maldives at Landaa Giraavaru, Amilla Fushi, Anantara Kihavah …