The 13th edition of our new Maldives Wall Calendars are now available at dreamingofmaldives.com, in selected resort shops in the Maldives and at Male International Airport Duty Free shops…
2019 Tropical Wall Calendar of the Maldives Islands
Published since 2005, this yearly series of Maldives Tropical Wall Calendars are the most popular calendars of the Maldives Islands.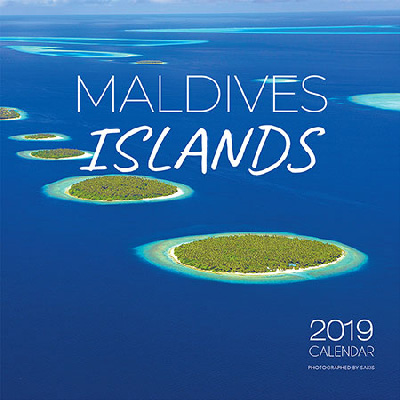 13 Photos. 13 Months
10,00 €
International Shipping
This new 2019 Wall Calendar features spectacular and high-quality photos of the Maldives Islands adorned with monthly easy-to-read grids displayed in 5 languages.
13 months. 13 photos of Maldives.
Format : Size closed : 25 x 25 cm . Size open : 25 x 50 cm
Standard wall binding stapled. Cover Glossy laminated Paper. Silk Colour Paper.
English / Deutsch / Francais / Russkiy / Italiano
Printed in EU
Photographed by Sakis Papadopoulos
Dreaming of Maldives Wall Calendars are exclusively available at our Dreaming of Maldives Official Website, in several Maldives Hotel & Resort outlets and at Male International Airport.