Experiencing Greece from above is a journey into the extraordinary. With a drone I wandered around Crete and some of the most beautiful and photogenic Greek islands like Zakynthos, Thasos, Andros or Patmos, less popular than Mykonos or Santorini but yet so beautiful. I present you here some of the aerial images I shot along my photo journeys.
---
When you look Greece from above, it looks like a painting…
---
Greece's diverse topography and historical sites is heightened when seen from the vantage point of a drone's lens.
GREECE FROM ABOVE. AERIAL PHOTOGRAPHY made by drone
It is a unique feeling to see things from above, you see our world as if you were like looking down from an airplane window.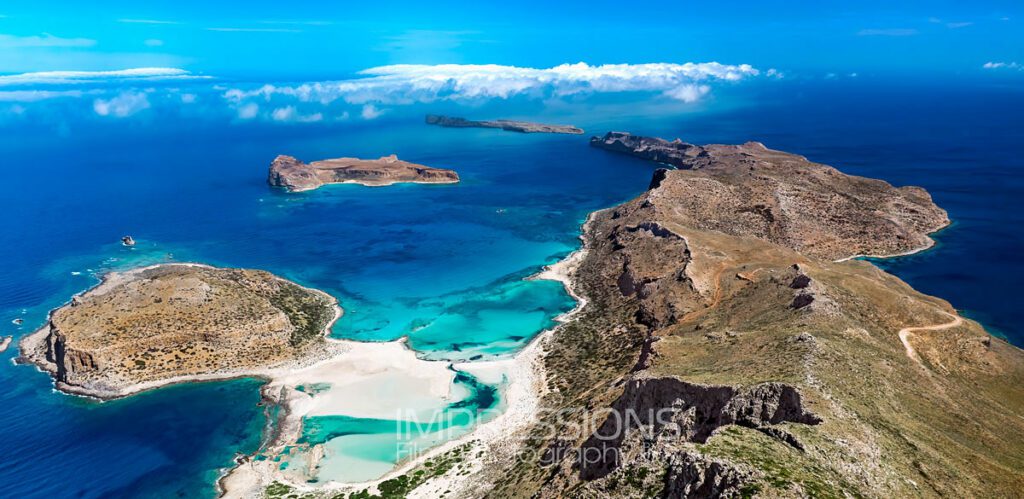 Aerial Views of some of Crete Best Beaches : Balos and Preveli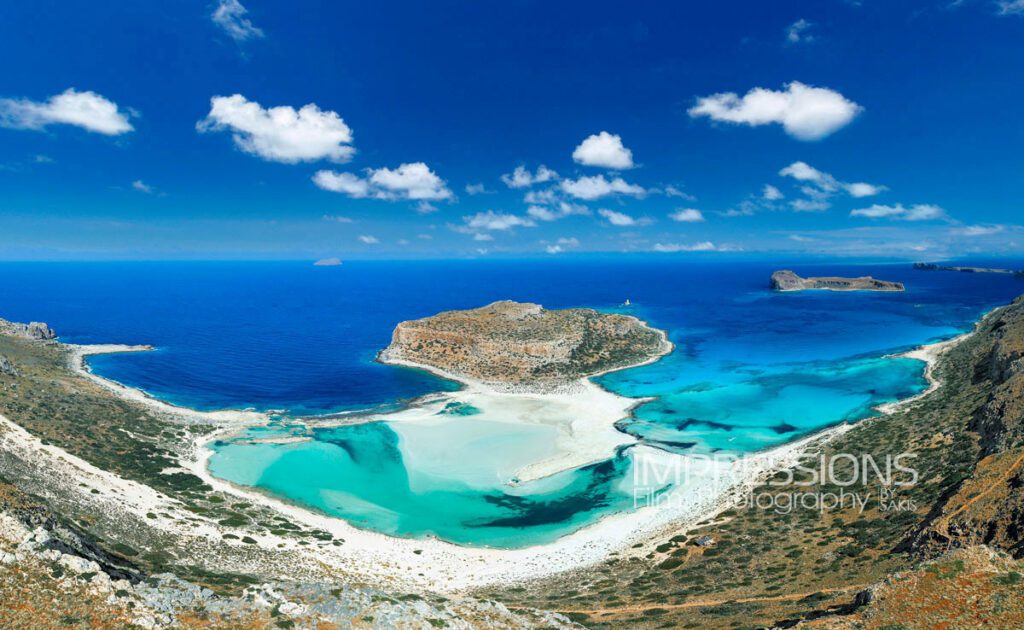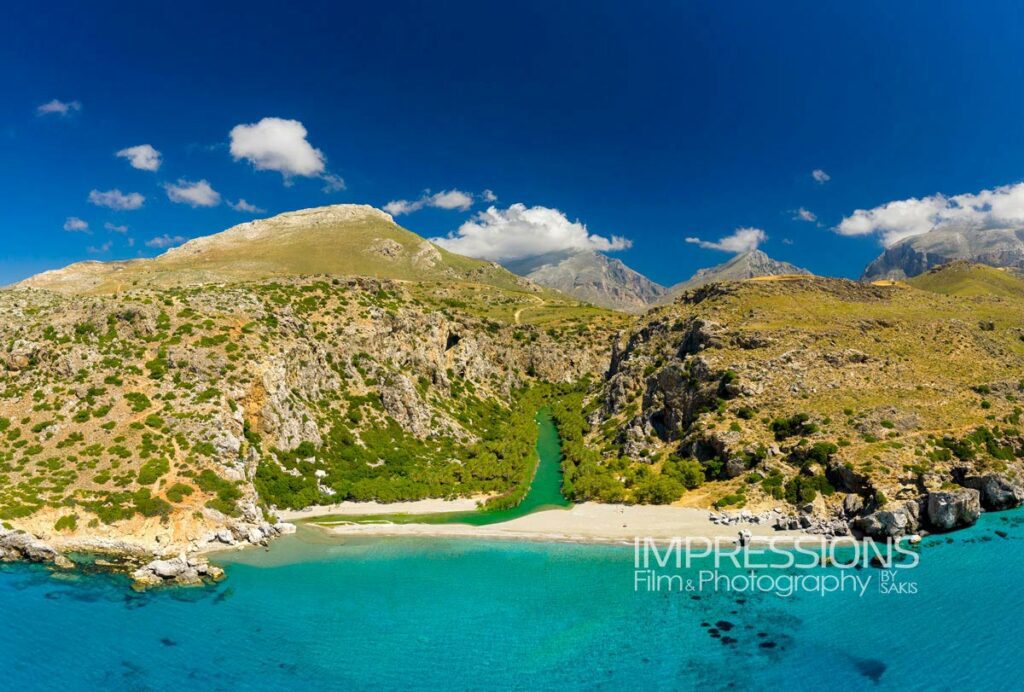 Greece coasts and Shorelines offer Impressive perspectives Seen from a drone
Greece's diverse topography is heightened when seen from the vantage point of a drone's lens.
Greece and its islands are an endless visual paradise and with the help of my drone I focus on the beauties of their coasts and shorelines to highlight their impressive perspectives.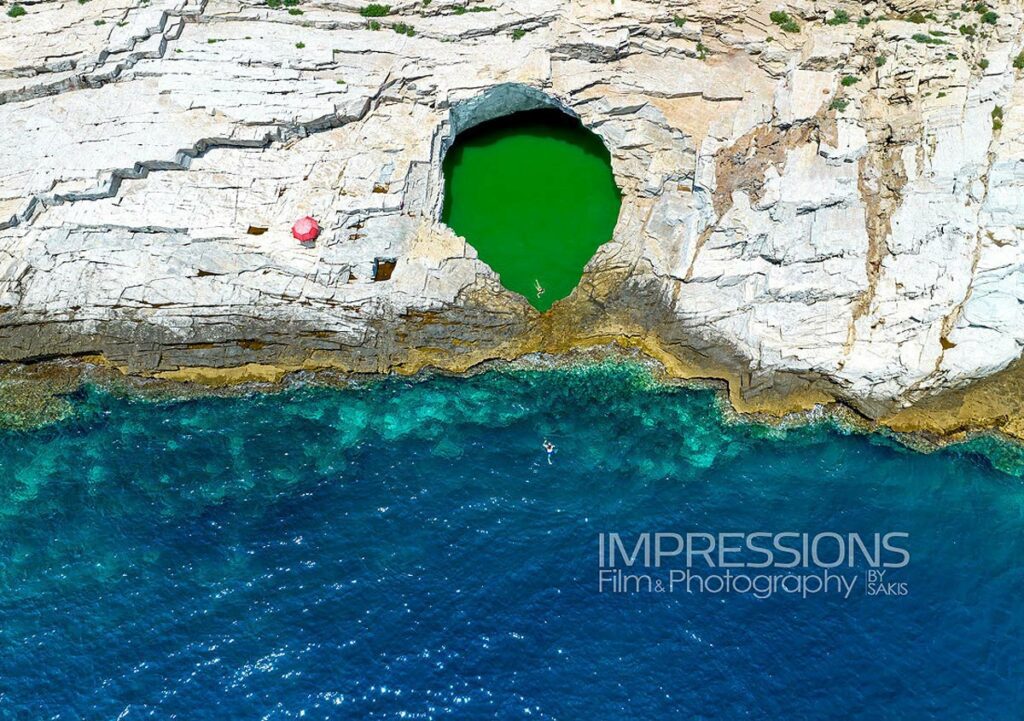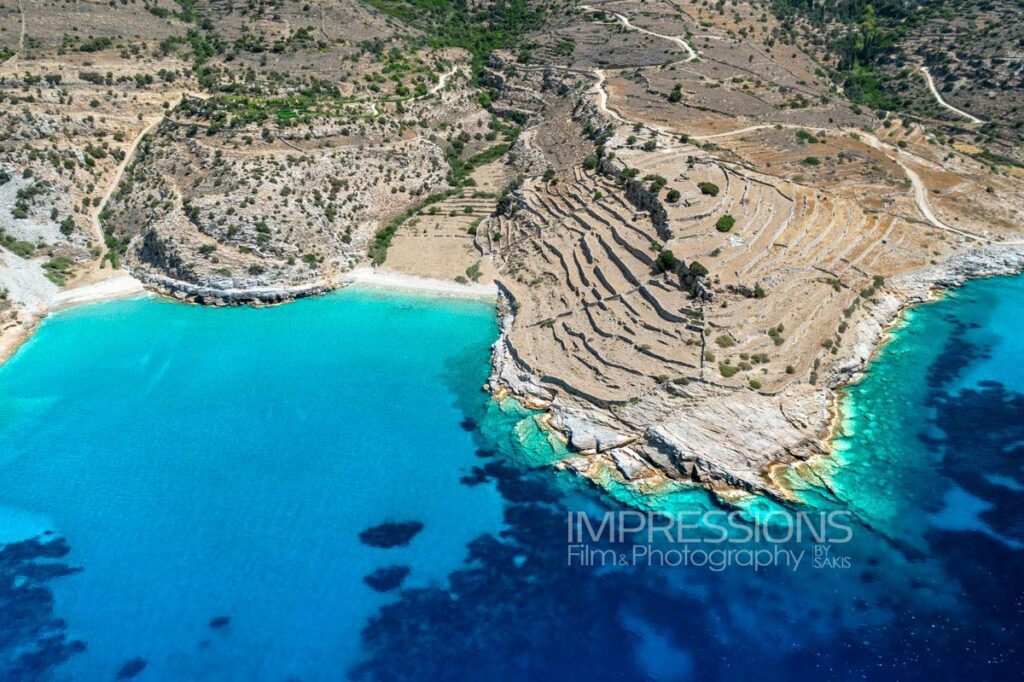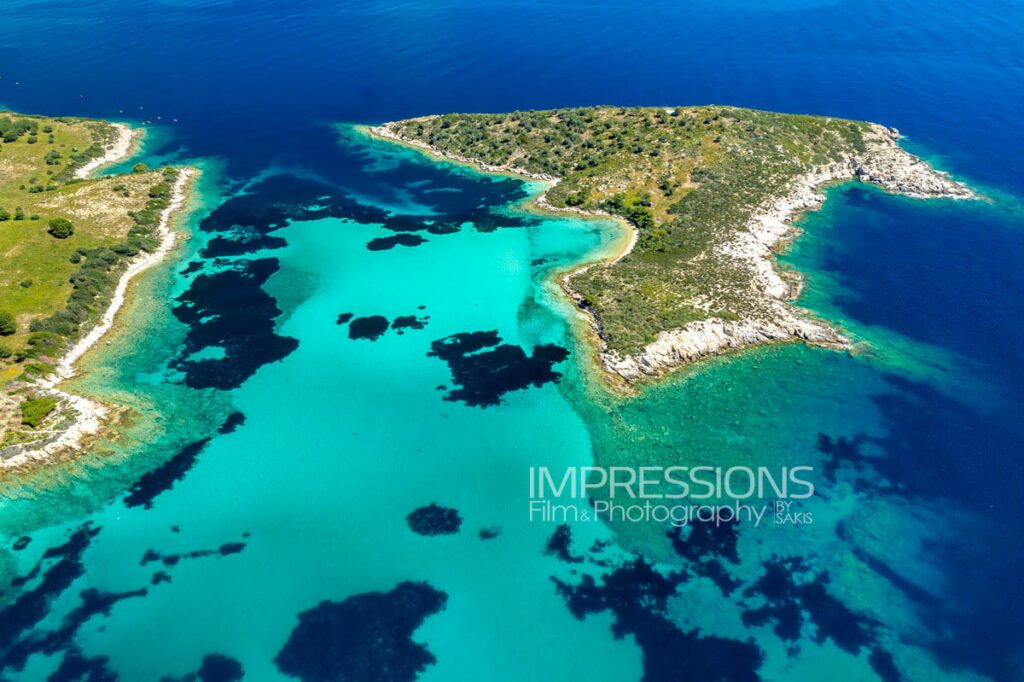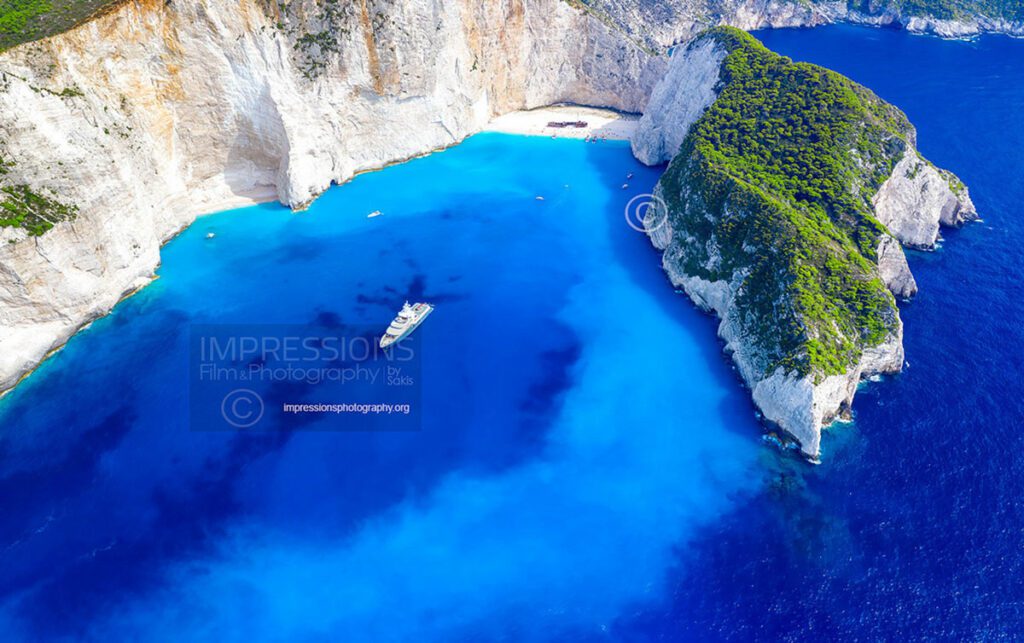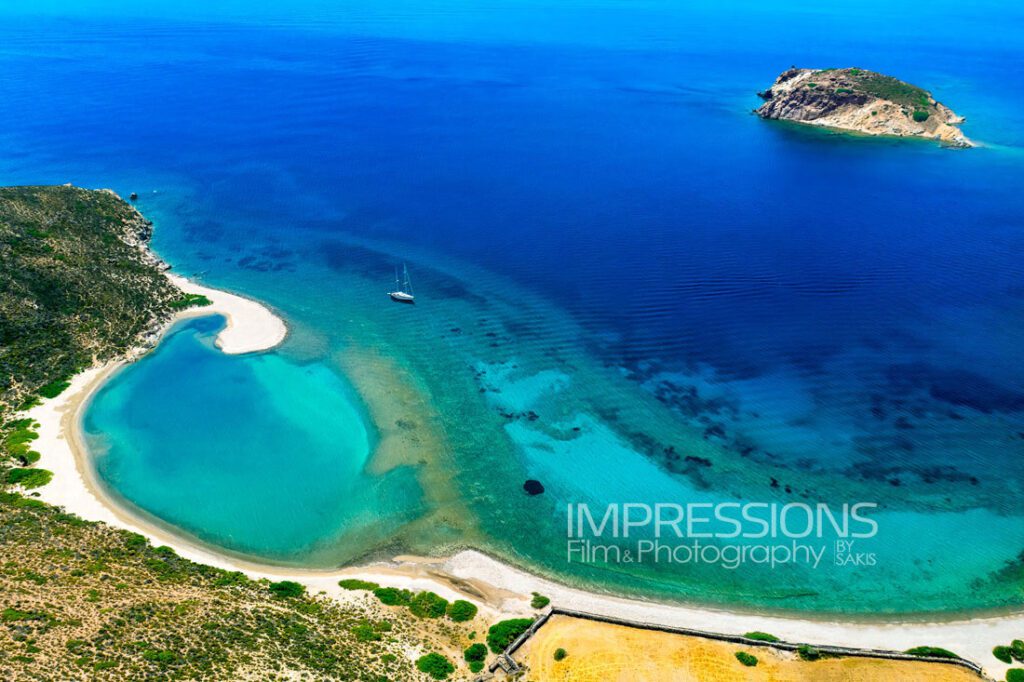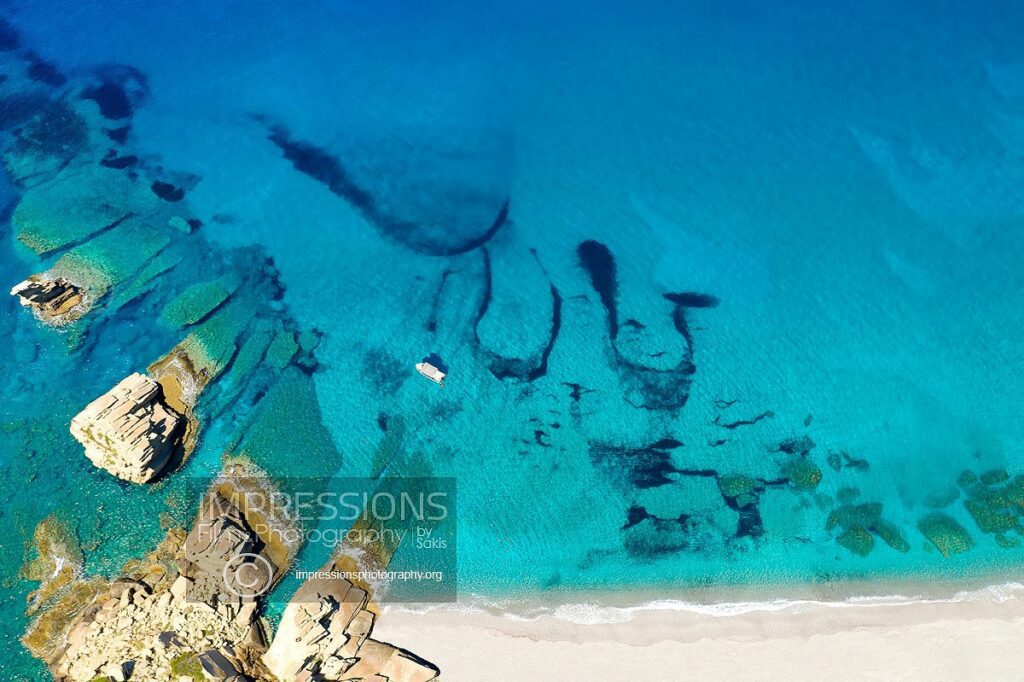 Aerial Views at some Greek Historical Marvels : Monasteries and Venetian Towns
By capturing stunning views from above, drones offer a unique perspective that reveals the layout and design of ancient structures and complement the narrative of Greece's rich history.
Aerial views at Monasteries on Patmos and Thassos islands
Aerial photography in Greece also sheds light on the historical marvels that have shaped the glory of this country where perfectly kept Christian monuments strongly stand together with the beautiful remnants of the various foreign occupations the country has lived.
The Monastery of Saint John the Theologian seen from above
The Monastery of Saint John the Theologian is perched atop the rowering rock formations of Patmos island in the Cyclades.
It is considered to be the most important monastery of the Aegean Sea and is on the World Heritage List of UNESCO, since 1999.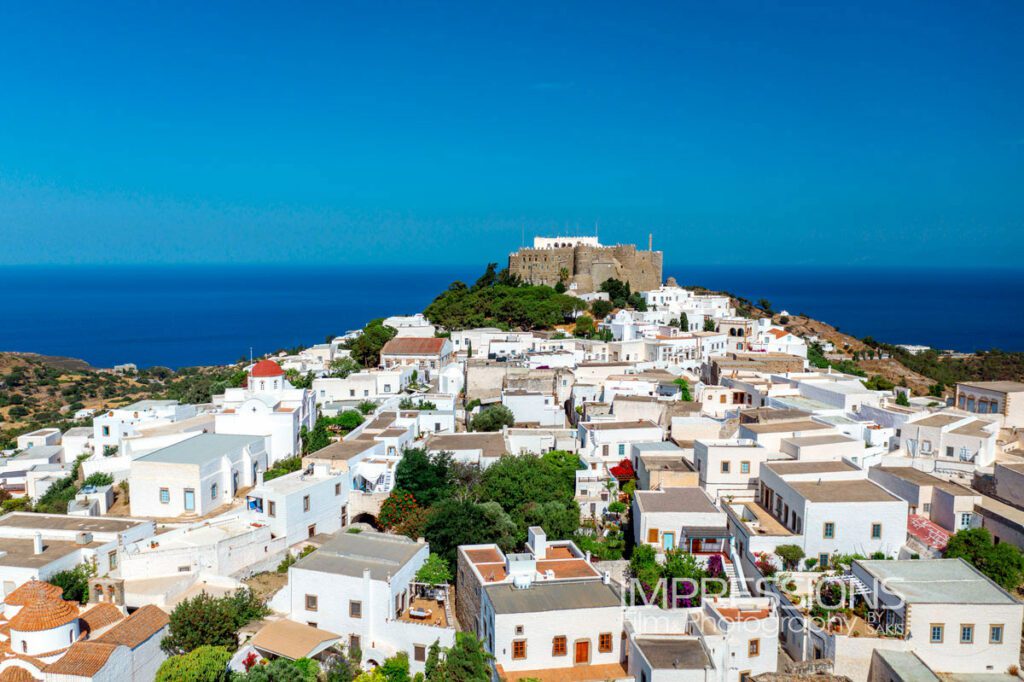 Drone shot of the Monastery of Archangel Michael, Thassos island.
The Monastery of Archangel Michael was built on a cliff in 1150 AD and is today a nun monastery open to visits. The monastery is a popular pilgrimage site for Christians as it hosts a nail part on which Christ was crucified. Tourists also visit it for itsmagnificent panoramic views, which is one of the best on Thassos.
Perched at 250 meters above the sea level, The nun monastery offers breathtaking views over the Aegean sea.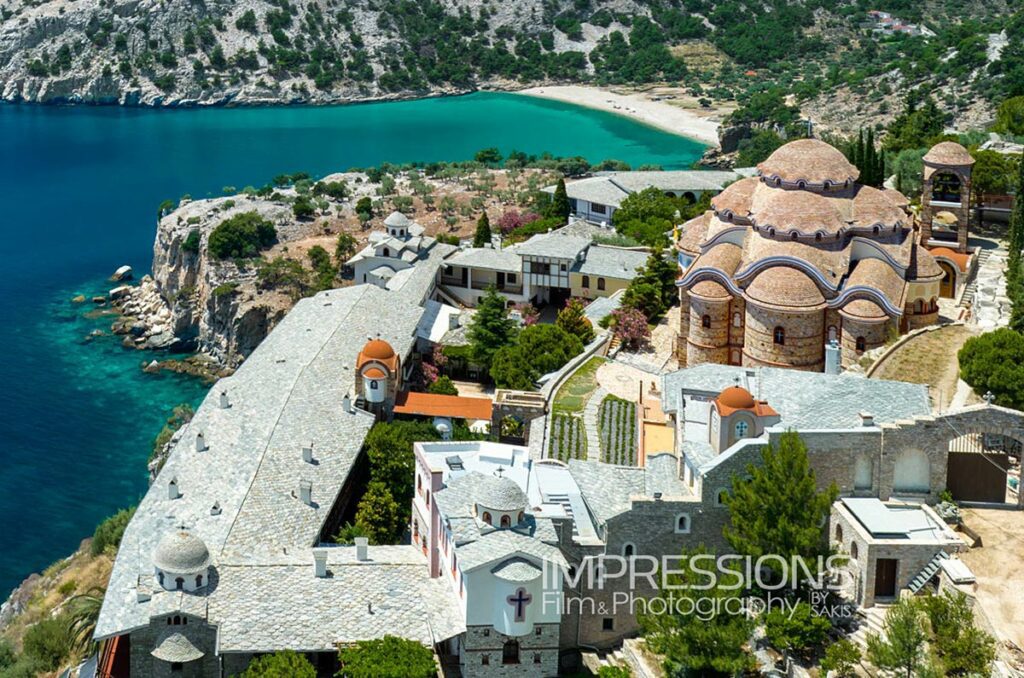 Greece has been occupied by various foreign powers, each leaving their mark on the country's culture, architecture, and history. Aerial photography, facilitated by drones, enhances our understanding and appreciation of the intricate details and beauty of these cultural treasures.
2 aerial views of Greece old Venetian Towns : Rethymno, Crete Island and Chora, Andros Island.
Rethymno is in my opinion the most beautiful city in Crete with its small Venetian streets and architecture. The town is a perfect representation of Crete complex history of occupation with a lot of Venetian and Ottoman heritages.
Crete Island : Rethymno Venetian town and its Fortezza seen from above at sunset.
On this aerial photography of Rethymno at Sunset, you can see in the foreground : the old harbour, the old town, in the background, the Fortezza (*) and its dome. The silhouette of Chania mountains elegantly appear in the orange skies.
* The Fortezza is a fortress built by the Venetians in the 16th century. The dome visible on this photo belongs to a standing Mosque. Originally built as the Catholic Cathedral of St. Nicholas, it underwent a transformation and was repurposed into an Mosque with the capture of Rethymnon by the Ottoman Turks later on.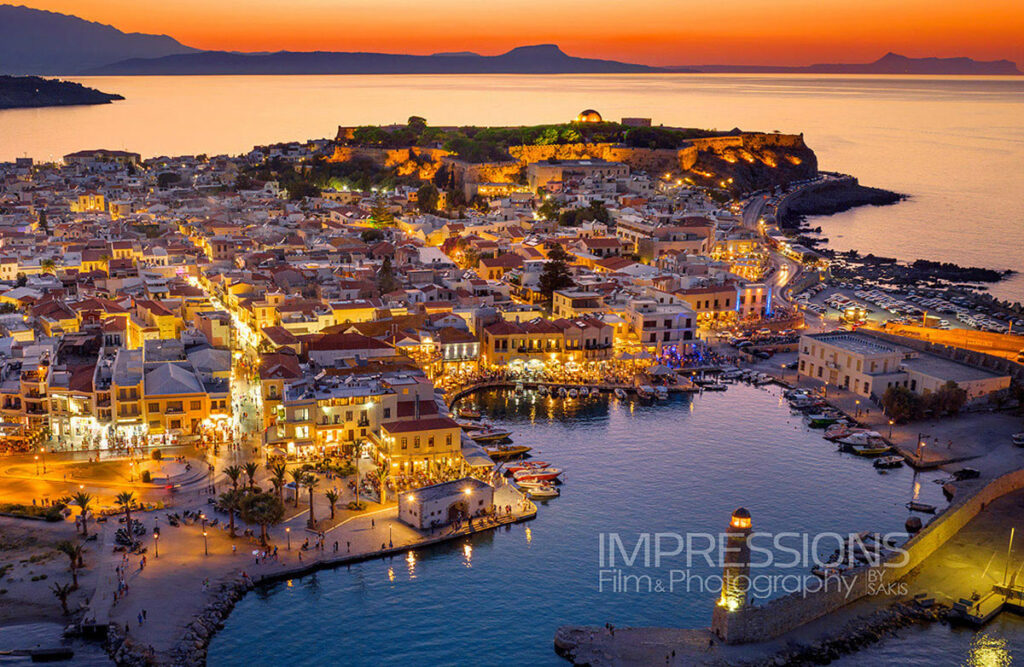 Andros island : Aerial photography of Chora town.
Andros is the northernmost island of the Greek Cyclades archipelago. Less know than Santorini or Mykonos, the small island is an open-air museum. Seen with with a drone
On this drone shot, Chora town seen from above has a unique beauty due to its architecture and location above transparent blue waters. Built on the stiff cliffs of the island, Chora is an historical testimony of Greece past with a a combination of Venetian, Byzantine and Ottoman architecture.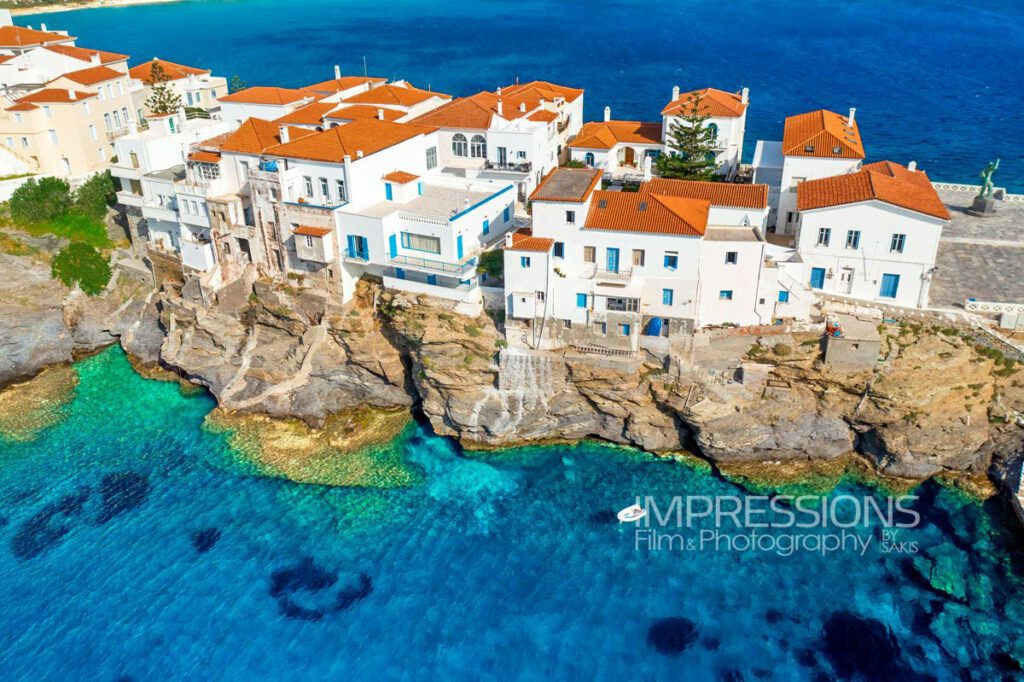 I am professional aerial photographer with experience over the last 16 years in Greece and in many other countries such as the Maldives, Seychelles and Sri Lanka. My portfolio encompasses aerial images of a diverse range of locations shot from planes, seaplanes, helicopters and of course drones for which I obtained a drone pilot license.
From pristine tropical luxury resorts to private islands, luxury hotels and landscapes, regardless of the aerial platform needed, I am able to photograph any aerial image you need.
Contact me to discuss about your project.
Browse more Aerial photos
Browse more Travel photos